Eyenuk, Inc., is a global artificial intelligence (AI) medical technology company and the leader in real-world AI Eye Screening™ for autonomous disease detection and AI Predictive Biomarkers™ for risk assessment and disease surveillance.
Harnessing the power of AI to analyze retinal images was the inspiration of Eyenuk Founder & CEO Kaushal Solanki. During his own health scare, Solanki faced a four-month long wait to see a specialist about his retinal scans. His own father's struggle with diabetes led Solanki to better understand the risks of diabetic retinopathy, as well as the shortage of qualified professionals to address the issue.
Kaushal Solanki
PhD, UCSB
Founder & CEO
Kaushal founded Eyenuk in 2010 as he saw a large unmet need in early detection of life- and vision-threatening diseases. Over the last ten years, Kaushal led Eyenuk to rapid success, including $16 million infusion from investments and grants, multiple patents, numerous peer-reviewed publications with superior clinical results, and key regulatory approvals around the world. Kaushal authored 40+ scientific papers and abstract presentations and is recognized as a thought-leader in artificial intelligence in healthcare. He likes music and plays
Tabla
– an Indian percussion instrument.
[LinkedIn]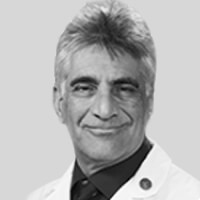 Dr. Srinivas Sadda, MD
President & CSO,
Doheny Eye Institute, Los Angeles, CA
Dr. Jorge Cuadros, OD, PhD
CEO of EyePACS LLC.,
Assistant Clinical Professor,
Director of Clinical Infomatics Research, Optometry,
University of California, Berkeley, CA.
Dr. Oana M. Dumitrascu, MD, MSc
Assistant Professor, Neurology
Cedars Sinai, Los Angeles, CA
Dr. Lauren P. Daskivich, MD, MSHS
Director, Ophthalmology and Eye Health Programs
Los Angeles County Department of Health Services (LAC DHS),
Los Angeles, CA
Dr. Todd Margolis, MD, PhD
Alan A. and Edith L. Wolff Distinguished Professor and Chairman,
Ophthalmology and Visual Sciences,
Washington University School of Medicine,
St. Louis, MO
Dr. Andrew Boulton, MD, DSc (Hon), FRCP
Professor of Medicine,
Division of Medicine,
The University of Manchester, U.K
Headstart your career with us.
Find out more about working at Eyenuk, click the button below.