Eyenuk, Inc., is a global artificial intelligence (AI) medical technology company and the leader in real-world AI Eye Screening™ for autonomous disease detection and AI Predictive Biomarkers™ for risk assessment and disease surveillance.
Harnessing the power of AI to analyze retinal images was the inspiration of Eyenuk Founder & CEO Kaushal Solanki. During his own health scare, Solanki faced a four-month long wait to see a specialist about his retinal scans. His own father's struggle with diabetes led Solanki to better understand the risks of diabetic retinopathy, as well as the shortage of qualified professionals to address the issue.
Kaushal Solanki
PhD, UCSB
Founder & CEO
Kaushal founded Eyenuk in 2010 as he saw a large unmet need in early detection of life- and vision-threatening diseases. Over the last ten years, Kaushal led Eyenuk to rapid success, including $16 million infusion from investments and grants, multiple patents, numerous peer-reviewed publications with superior clinical results, and key regulatory approvals around the world. Kaushal authored 40+ scientific papers and abstract presentations and is recognized as a thought-leader in artificial intelligence in healthcare. He likes music and plays
Tabla
– an Indian percussion instrument.
[LinkedIn]
Paul Praino
Chief Commercial Officer
Paul joined Eyenuk in 2023 and is leading the continued development and execution of Eyenuk's commercial strategy. He has over 15 years of experience building teams and commercial strategies in the med-tech space. Paul has been a part of 5 organizations that have introduced disruptive technologies in the medical device industry which all have been acquired. He resides in the Hudson Valley region of New York with his family and enjoys outdoor activities, sports, and family time.
[LinkedIn]
Chaithanya Ramachandra
PhD, USC
Head of R&D
Chaithanya joined Eyenuk in 2013 and is spearheading Eyenuk's research and development initiatives. Chaithanya contributed significantly to Company's advanced research which led to development of Company's proprietary EyeArt platform for autonomous diseases detection with superior clinical performance. Chaithanya's research interests are computer vision, machine learning and computational neuroscience. He loves gardening and grows organic produce in his backyard.
[LinkedIn]
Sandeep Bhat
PhD, UCSB
Head of Engineering
Sandeep joined Eyenuk in 2013 and has been leading Eyenuk's engineering team. Over the years, the engineering team lead by Sandeep have championed software innovations and successfully executed Company's product roadmap by launching product offerings on-time, to-spec, while ensuring regulatory compliance. Sandeep's research interests are machine learning, computer vision, and image processing. He is a technophile, an avid photographer, and loves playing squash.
[LinkedIn]
Malavika Bhaskaranand
PhD, UCSB
Head of Product Management
Malavika joined Eyenuk in 2013 and is in charge of Eyenuk's product management efforts. Malavika has been instrumental in defining and refining Company's product roadmap by bridging advanced research breakthroughs with most pressing market needs. Malavika successfully led team and executed the 15-center, prospective, pivotal clinical trial for the EyeArt autonomous diabetic retinopathy detection system after gaining FDA approval for the study protocol. Malavika's research interests include machine learning, video and image processing, computer vision, and information theory. She is a trained Carnatic singer and loves Indian classical music.
[LinkedIn]
Greg Russell
PhD, SZTE
Head of Clinical Development
Greg joined Eyenuk in 2016 and is leading Eyenuk's clinical development efforts. Prior to Eyenuk, Greg had over 15 years of program management and grading experience supporting the UK National Health Service Diabetic Eye Screening Program. Greg is one of the most experienced graders related to diseases such as diabetic retinopathy, AMD, glaucoma, cataract and retinal angiography, and he also interim managed over 11 diabetic retinopathy screening programs internationally. He plays the guitar, and is a keen photographer.
[LinkedIn]
Claude Greer
Head of Sales Operations
Claude joined Eyenuk in 2020 and leads the commercial marketing and sales operations functions for Eyenuk. Claude has over twenty years of healthcare experience in digital health, robotics, imaging, and IT across multiple functions including sales, marketing, operations, product management, and strategic planning. Claude is an avid traveler and enjoys cooking.
[LinkedIn]
Dante Salvetti
Head of Marketing
Dante is an experienced commercial leader with a passion for driving the success of early-stage start-up MedTech companies. With over 15 years of experience in marketing and sales leadership, he has been instrumental in multiple founding teams that brought disruptive technologies to the market, resulting in successful acquisitions. In 2023, Dante joined Eyenuk to spearhead the company's commercial strategy and expand technology awareness and accessibility. Based in Northern California, he finds joy in spending quality time with his family and pursuing his passions for fitness, cooking, and continuous learning.
[LinkedIn]
Gaurav Agarwal
Head of Product and Design
Gaurav joined Eyenuk in 2023 and has two decades of experience building products and scaling teams at technology companies ranging in size from startups to top-tier multinational firms. Before Eyenuk, Gaurav led Product and Growth at multiple startups including a financial services company that he founded to help thousands of farmers in India gain access to institutional credit. Gaurav cares deeply about building effective and compassionate teams and developing products that meaningfully improve people's lives. Gaurav holds a M.S. in Computer Science from the University of Southern California.
[LinkedIn]
Dr. Srinivas Sadda, MD
President & CSO,
Doheny Eye Institute, Los Angeles, CA
Dr. Jorge Cuadros, OD, PhD
CEO of EyePACS LLC.,
Assistant Clinical Professor,
Director of Clinical Infomatics Research, Optometry,
University of California, Berkeley, CA.
Dr. Oana M. Dumitrascu, MD, MSc
Assistant Professor, Neurology
Cedars Sinai, Los Angeles, CA
Dr. Lauren P. Daskivich, MD, MSHS
Director, Ophthalmology and Eye Health Programs
Los Angeles County Department of Health Services (LAC DHS),
Los Angeles, CA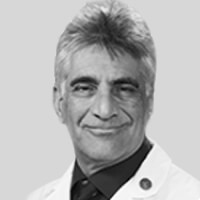 Dr. Todd Margolis, MD, PhD
Alan A. and Edith L. Wolff Distinguished Professor and Chairman,
Ophthalmology and Visual Sciences,
Washington University School of Medicine,
St. Louis, MO
Dr. Andrew Boulton, MD, DSc (Hon), FRCP
Professor of Medicine,
Division of Medicine,
The University of Manchester, U.K<